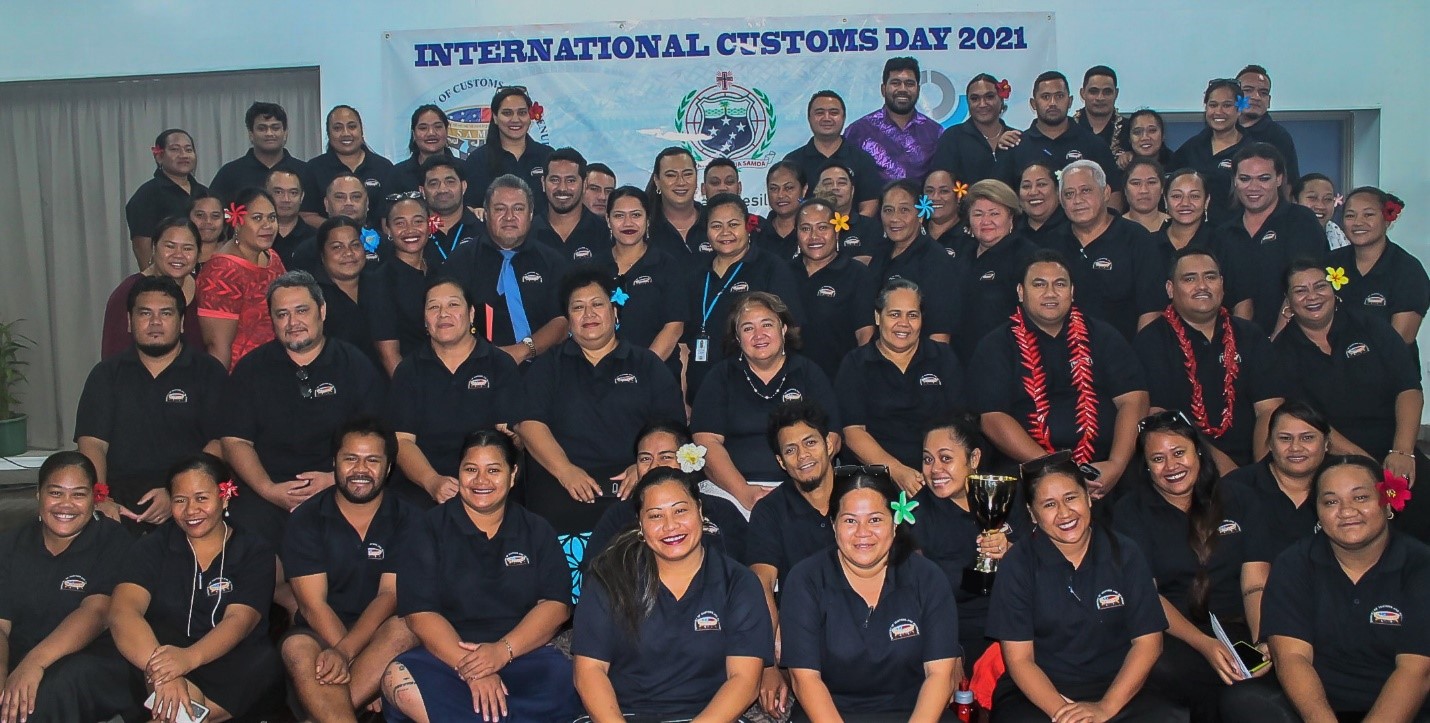 Held annually on the 26th of January, the International Customs Day is a commemoration of the services and role of Customs officers on the global scale. The Ministry of Customs and Revenue celebrated the International Customs Day 2021 on the 26th January 2021 on the theme
"Customs bolstering Recovery, Renewal and Resilience for a sustainable supply chain' as celebrate by all Customs administration
with active focus on the following areas:
1. Recovery by reinforcing collaboration
2. Renewal by embracing advanced technologies.
3. Resilience by putting people at the center of change.
The commemoration was dedicated to the united efforts of Customs administrations around the world to assist with the coronavirus crisis and support people and businesses by strengthening the global supply chain, reinforcing collaboration, harnessing technology and putting "people" at the center of the transformation process.
The economic impact of the pandemic on companies has been colossal, with considerable disruption of global supply chains. The initial general confusion led to a shortage of human resources, as well as additional controls that resulted in delays at borders and the government's response was taking mitigation measures such as social distancing, quarantine, lockdowns and travel restrictions, which affected many sectors of the economy. The crisis has proven the importance of coordination of border agencies on the global scale and can be further operationalized in the regional and national levels. This can be done through the use on many electronic services which the WCO has promoted in years including paperless trade, emerging and enabling technologies based on the use of big data, telematics as well as seamless and accelerated clearances through harmonized clearances for e-commerce trade and the like. The most importance of all these changes was the people who the MCR work together with, its staff and its key stakeholders, who are regarded as the center of all changes.
In commemorating the International Customs Day 2021, the Ministry of Customs and Revenue, commenced on Wednesday 20th January 2021, a 5-day program consisting of parallel awareness/training programs and consultation sessions focusing primarily on the commitments that Samoa has signed up and operationalized by the Ministry, ongoing projects and work plans relative to the trade facilitation and border security missions of the Ministry.
All 3 Services of the Ministry (Customs, Shared and Inland Revenue) took part in the awareness/training program and consultation were undertaken for Customs Brokers, Shipping Agents and Border Agencies as part of the inclusivity approach under this program. To attest to the focus on people, the Ministry launched the first part of its official uniform, the polo t-shirts for all staff and we also ought to test the competency of our staff knowledge and understanding captured, through a staff quiz that was conducted via our Ministry 'Moodle' site. To recognize staff achievements, prizes were awarded to the top individual and teams of the Ministry, in a commemorative service that was held for all staff in the Customs Headquarters. Through this juncture, let me take this opportunity to wish all our officials in Samoa and Customs officers around the world a "Happy International Customs Day 2021.